Bitstamp Post-Trade Settlement - Trade now, Settle later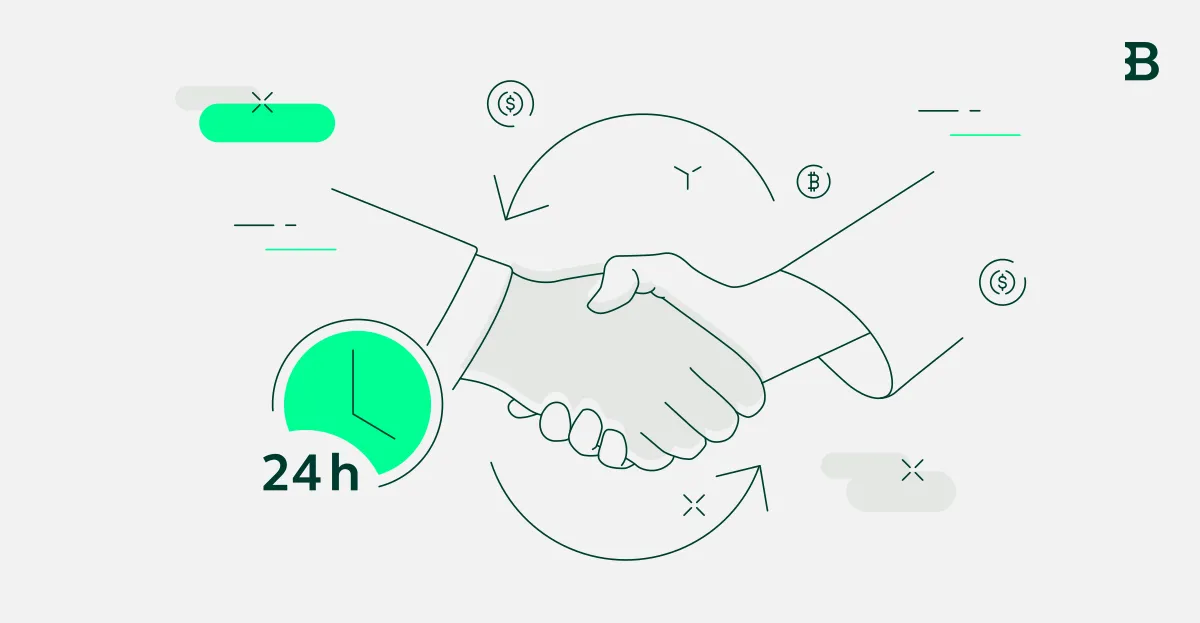 Focus on capturing opportunities, not moving your capital 
Bitstamp launches Post-Trade Settlement (PTS) for institutional clients, bringing the opportunity to trade with additional capital on our exchange without having to prefund your account. Instead, settlement of net positions will take place once every 24 hours.
With PTS, you can maximize your available capital and trading strategy returns within the net open position cap set for your account.  There's also flexibility in being able to set your settlement cut-off time to align with your existing processes and deposit any supported fiat or crypto assets as collateral.
Increase efficiency and speed up your trading workflow 
With Bitstamp PTS, we've eliminated account prefunding so you can:
Capture market opportunities with instant trading
Improve your working capital efficiency
Streamline your trading workflow
Leverage your trading and ROI
How it works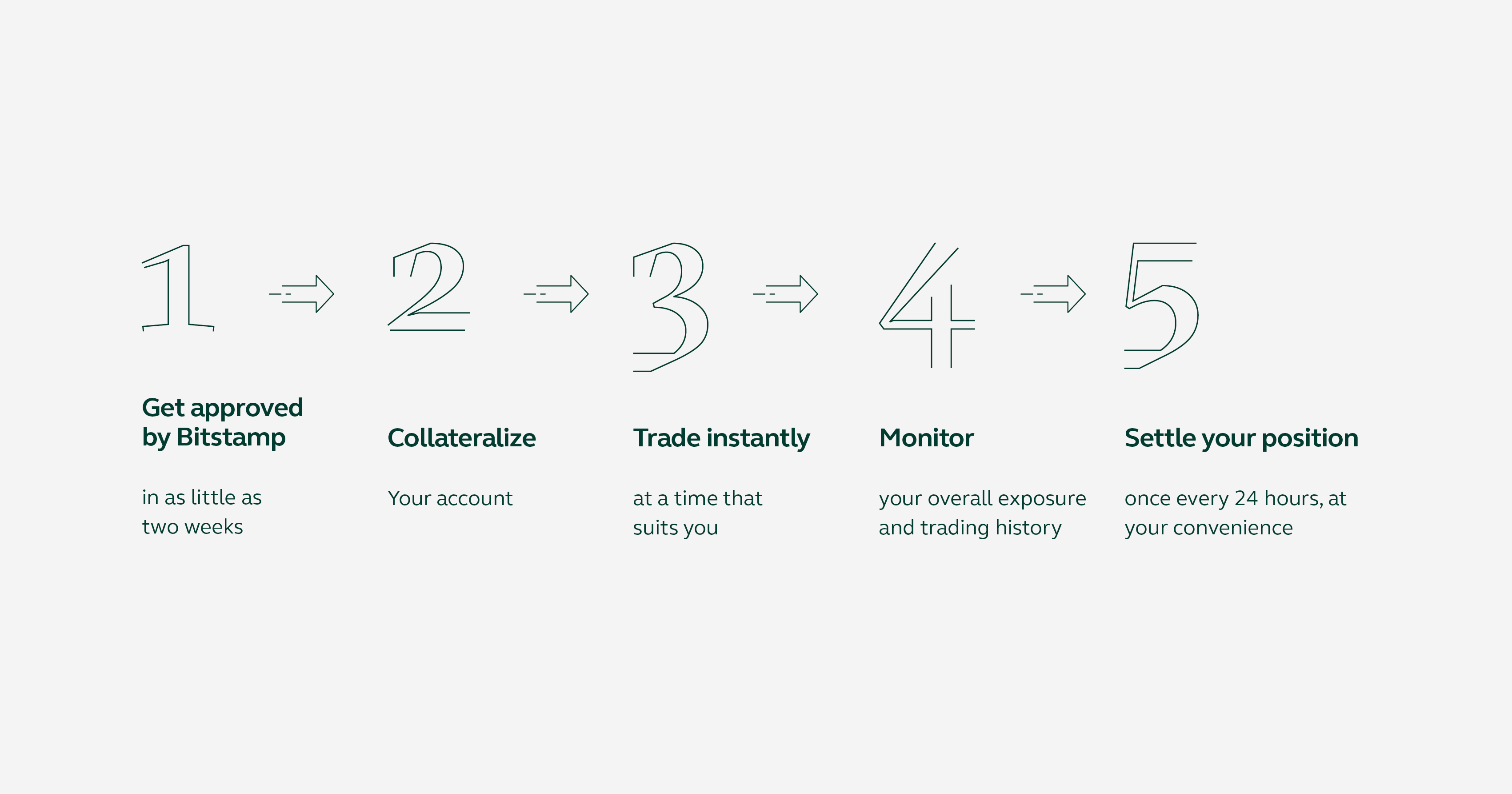 Send us an email at partners@bitstamp.net to get approved and unlock Bitstamp Post-Trade Settlement for your trading needs. It's time to enhance your trading with Bitstamp's deep crypto experience.
DISCLAIMER: Not available to customers in the US and Singapore.