Bitstamp partners with ZEBEDEE to take Bitcoin gaming to next stage of global adoption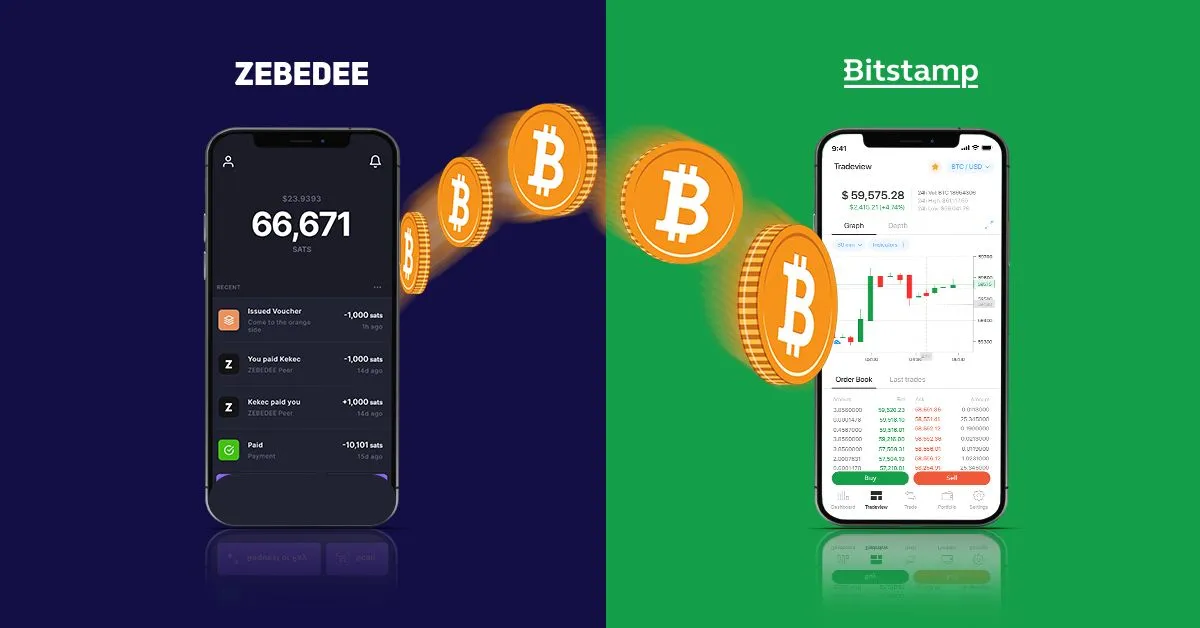 Cryptocurrency and gaming are two of the biggest and fastest growing sectors of the digital economy. We've partnered with ZEBEDEE, a leading Bitcoin gaming tech innovator, to bring these two exciting worlds closer together.
ZEBEDEE's Bitcoin gaming wallet is the entry point into the world of Bitcoin gaming. Over ten thousand gamers are already playing games like Counter Strike: Global Offensive for Bitcoin using ZEBEDEE's tech and withdrawing what they earn to the ZEBEDEE wallet. However, so far, it was difficult to then exchange the Bitcoin earned in games for other currencies or use it to make payments. We are now partnering with ZEBEDEE to solve that problem and take the economic potential of Bitcoin gaming to the next level.
We are inviting you to join the Bitcoin gaming ecosystem yourself, by participating in the MintGox Esports Arena, powered by ZEBEDEE and sponsored by Bitstamp at the Bitcoin 2021 conference, which begins tomorrow!
We are putting half a Bitcoin into CS:GO servers on the ZEBEDEE Infuse app. Simply download the app and play CS:GO on any Infused server during June 4 - 5. All matches are sponsored by Bitstamp, giving you a unique opportunity to earn Bitcoin simply by playing games! What's more, we've dedicated another half a Bitcoin to sponsoring CS:GO for Bitcoin games over the course of the summer. With one whole Bitcoin up for grabs inside CS:GO games over the next couple of months, there's plenty of action to go around for everyone! And the best thing: because of our new partnership with ZEBEDEE, you can be sure you'll have a safe and reliable place to withdraw and exchange the Bitcoin you collect in games.