Bitstamp partners with cutting edge LHV Bank to offer crypto trading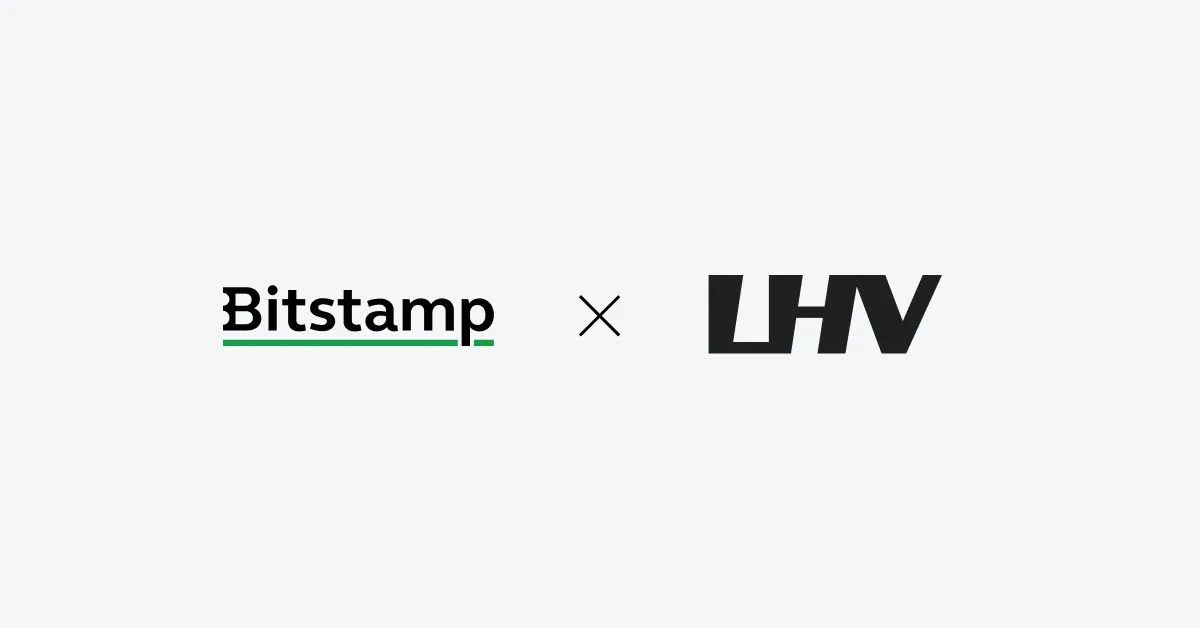 LUXEMBOURG (November 18, 2021) - Bitstamp, the world's longest-running cryptocurrency exchange, has today announced it will become the main liquidity provider for LHV Bank, which starts offering cryptocurrency trading to its customers in another sign that crypto is continuing to gain notable buy-in from traditional banking and financial services.
Bitstamp is partnering with the bank to help deliver on its priority of bringing increased certainty and stability to crypto investors and the crypto market, which intersects with LHV's mission to increase access to financial services and capital. LHV will launch cryptocurrency trading on Monday having allowed customers to invest in cryptocurrency related ETF-s via certain investment accounts since 2018.
Founded in Slovenia in 2011, Bitstamp now has more than 4.4 million customers around the world and continues to expand rapidly. This latest partnership demonstrates Bitstamp's commitment to giving customers new products, providing a greater level of certainty to traders, and driving innovation across the wider ecosystem. Over the last decade Bitstamp has seen the cryptocurrency market diversify significantly as assets have become more mainstream, including a huge influx of institutional investors now accounting for two-thirds of the trading volume on the platform.
Founded in 1999, LHV has now grown to the largest domestic banking group in Estonia, with over 300,000 clients using its banking services. The bank prides itself on being an innovation forerunner among banks. LHV also offers banking infrastructure, such as payments, to many leading global fintech companies. LHV is one of the main brokers in the Baltic region and a market leader for retail investors. LHV already offers its customers bonds, shares and other investment services – and views offering crypto trading as the logical next step.
Julian Sawyer, CEO of Bitstamp, said: "LHV is a banking pioneer and rightly recognises the huge role cryptocurrencies will play in the next decade of financial services. At Bitstamp, our core aim is to provide a secure and reliable service for serious investors, and we are delighted to work with LHV which shares our ambitions and is keen to bridge the gap between crypto and traditional banks.
"Growing numbers of traditional banks looking to offer cryptocurrency trading proves yet again that cryptocurrencies are becoming increasingly mainstream - and they are here to stay. This in turn will bring benefits to investors, with more of the traditional financial services institutions engaging in cryptocurrencies delivering increased stability to this space."
Madis Toomsalu, CEO of LHV Group, said: "At LHV, we have always been looking for possibilities to innovate and, for many years, we have taken interest in blockchain technology. Cryptocurrencies are part of the new investment landscape and much sought after by our customers, therefore we are set to make trading in crypto assets available for our investment clients.
"As a supporter of open banking, we are glad to have a well-established partner in Bitstamp that we could rely on to provide an easy-to-use trading solution for our customers. We are confident this cooperation will be welcomed by our customers and give access to crypto trading to new investors."