Bitstamp now supports SAND, AXS, CHZ, and ENJ in the US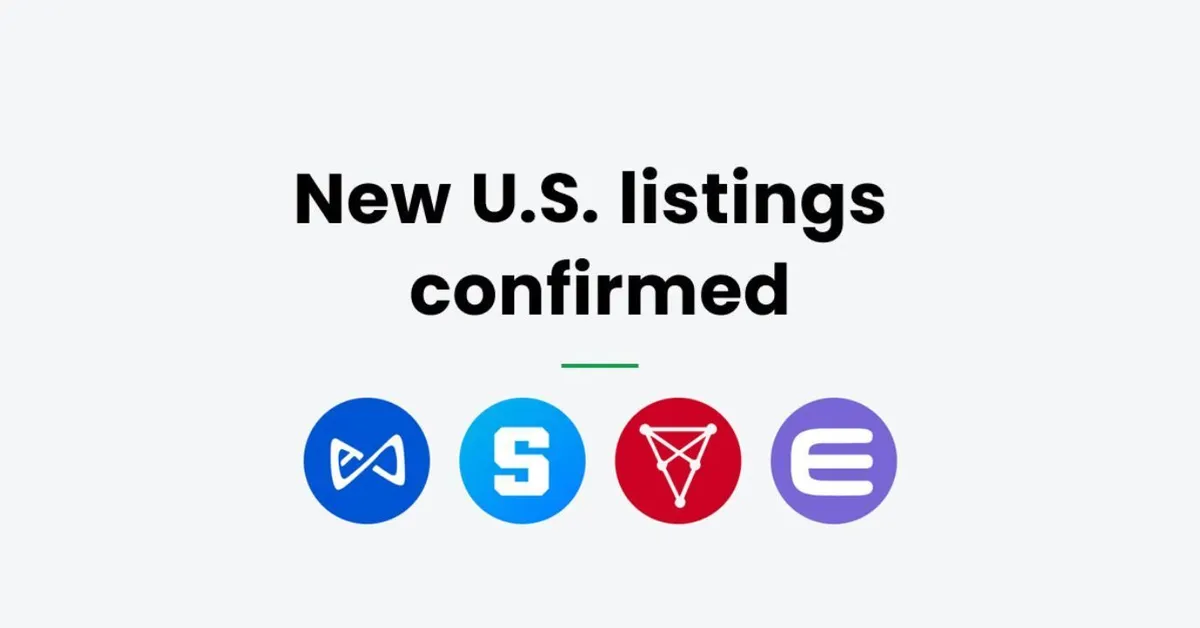 We are excited to announce that Bitstamp now supports SAND, AXS, CHZ*, and ENJ in the US! These assets enable everyday people to participate in blockchain-based games, create you're their own virtual games in the metaverse, buy and sell virtual goods, or build experiences on virtual plots of land.
Trading pairs for SAND, AXS, CHZ, and ENJ
All assets will be available for trading using USD, EUR and BTC.
*Note that CHZ is not available in New York.
Want to learn more? Here is a breakdown of the projects:
Sandbox (SAND) – Built on top of Ethereum, the Sandbox is a decentralized virtual world, or metaverse, focused on gaming. Players can use SAND, the Sandbox's token, to purchase digital land and create and build unique experiences on top of them that other users can access. SAND is also used to purchase digital items in the form of NFTs and use them in the Sandbox's metaverse.
Axie Infinity (AXS) – Axie Infinity is a blockchain-based play-to-earn game built on Ethereum that allows users to breed and raise Axie creatures (Axies) and use them to battle against other players. Axies are created as NFTs with unique traits that make them more or less valuable and can be traded on Axie Infinity's marketplace. Players can earn Axie Infinity Shards (AXS) tokens for winning their battles and use them to purchase Axies on the marketplace as well as vote on the future development of the game.
Chiliz (CHZ) – Chiliz is a platform that enables sports fans to have unique interactions with their favorite team. Anyone can use CHZ, Chiliz' native token, to purchase their team's Fan Tokens on socios.com. Fan Tokens allow holders to have influence over certain team decisions like uniform designs, stadium names and general partnerships.
Enjin (ENJ) – Enjin is a platform that allows participants to create and manage in-game items on Ethereum. The Enjin team has built an entire suite of products for gamers to buy, sell and trade their items and for developers to integrate these items into their games. Each in-game item built on Enjin is assigned a value in ENJ, Enjin's native token, and can be traded on Enjin's marketplace.
Bitstamp is licensed to engage in virtual currency business activity by the New York State Department of Financial Services.