Bitstamp now runs on a cutting-edge matching engine from Nasdaq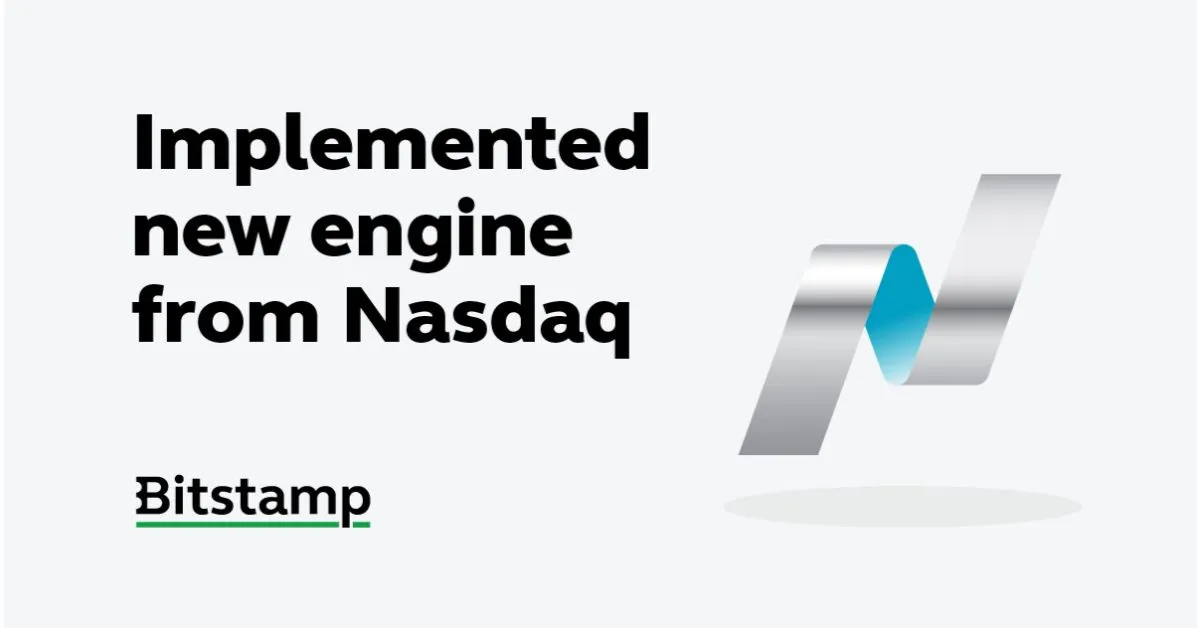 We've finished implementing a state-of-the-art matching engine from Nasdaq. This major tech upgrade allows us to greatly improve the performance of our exchange and provides the foundation for a number of new features.
An exchange's matching engine is the core part of infrastructure that connects buyers with sellers. It takes bid and ask orders and finds the best possible match between them. Like most crypto exchanges, Bitstamp used to run on an in-house built matching engine that we steadily upgraded since we opened our doors in 2011. However, it was time to take a major leap forward.
Our new matching engine, created by Nasdaq, allows us to match orders up to 1250 times faster and increases our platform's maximum throughput by up to 400 times. The level of performance Nasdaq's engine gives Bitstamp, including the capability for sub-millisecond order execution, has so far been reserved for traditional financial markets. Now, our most demanding customers will be able to trade cryptocurrencies with the same level of efficient performance they've come to expect from the world's leading traditional exchanges. We've already carried out the first in a line of performance upgrades powered by the new engine and
prepared an in-depth report on the results in cooperation with Kaiko
.
Apart from the performance boost, the new matching engine allows us to build and release new order types and trading pairs much more efficiently. It is the necessary piece of infrastructure that will allow us to bring crypto trading on par with established traditional markets both in terms of performance and features.
We've already used the new engine's capabilities to double the number of trading pairs we support when we
listed GBP
as a new base pair in May and
added XLM and PAX
in June. Now, we are
exploring support for additional assets
to take advantage of the capabilities of our new engine, so log in and give our upgraded order matching system a spin!