Bitstamp clients now receive USD, EUR or GBP denominated debit cards
Dear Bitstamp clients,
We are excited to announce prepaid debit cards program. Bitstamp's clients are now able to get
USD
,
EUR
or
GBP
denominated prepaid debit virtual or plastic cards.
First 100 users to order the card will get them for free.
Hurry up and order your own
here
!
How to get your own prepaid plastic debit card:
Order your prepaid debit card here. Card issuing cost is $10. Upon confirmation you will immediately receive virtual debit card. Virtual debit cards are perfect for shopping online.
Convert your virtual card into a plastic card. It only takes few seconds. You will receive your own plastic debit card to your home address within 10-15 business days along with activation details and instructions.
Go through additional verification procedure to raise your annual loading limit.
Verification and limits: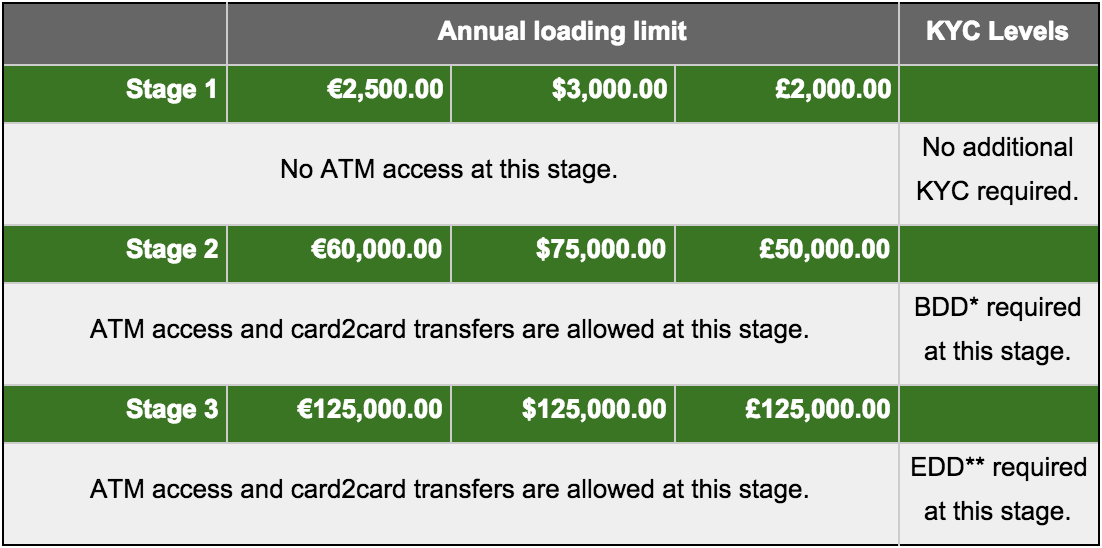 BDD* Basic Due Diligence: requires ID and Proof of Residence.
EDD** Enhanced Due Diligence: SDD + Certified copy of your source of funds document.
Managing your card
Upon receiving your virtual prepaid debit card you will also receive email with credentials to your control panel at Cardportal.com where you can:
order your plastic card
edit your details
view your transaction history
retrieve your PIN number
upgrade your card
report lost or stolen card.
Transferring to your card:
Transferring funds from your Bitstamp account to your card carries flat $10 fee for amounts up to $1000.
For transfers above $1000, a 2% fee is charged.
Transfers to cards denominated in EUR or GBP currency will be converted automatically. Fees and conversion rate will be calculated and displayed prior to funds transfer.
About Bitstamp's prepaid debit card program
Prepaid debit cards program is launched in cooperation with Astropay. Cards can be used at POS devices and internet websites worldwide.
Cards are currently not yet available for US citizens.
For additional information, please contact our support team at support@bitstamp.net
Best regards,
Bitstamp team