Bitstamp Learn Center is live - Crypto discovery, simplified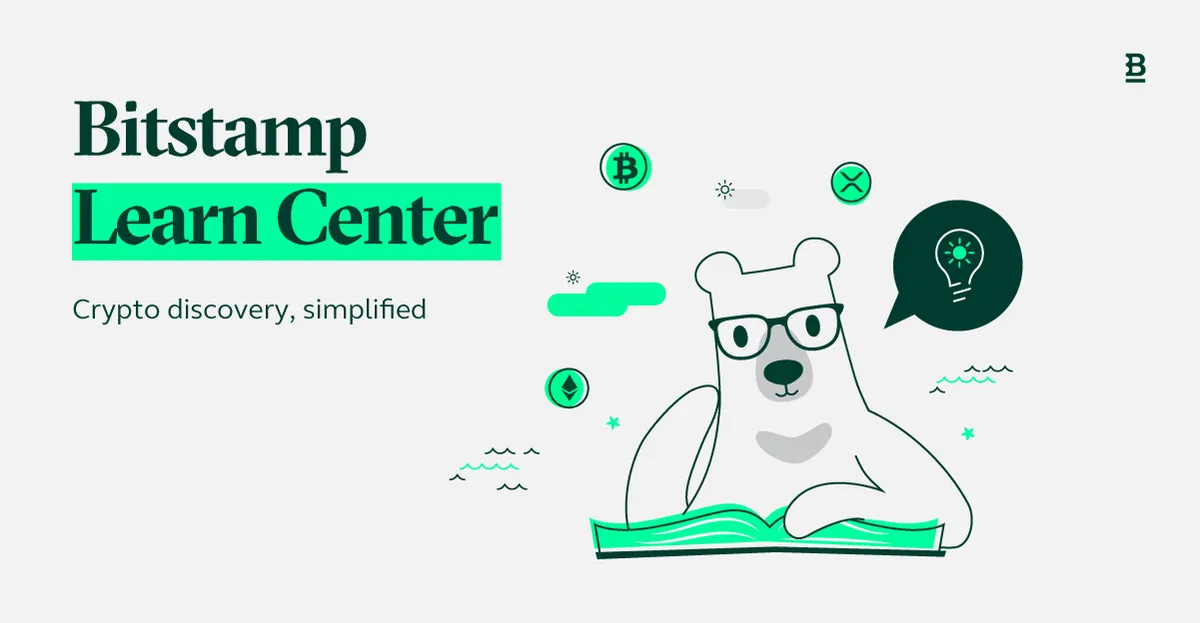 Knowledge is the key to success, and that's especially true for crypto.
At Bitstamp we are dedicated to making crypto more accessible to all and we see crypto discovery as a crucial component of this mission. That's why we are launching the Bitstamp Learn Center, your one-stop guide to all things crypto available to all on our website.
Learn about blockchain & crypto
We'll be answering all crypto-related questions that you might have in the form of regular guides, videos, practical tips, and tutorials. Whether you are curious about new coins to expand your portfolio, trying to figure out why bitcoin miners don't need to wear helmets or digging into Fibonacci retracement levels, we've got you covered.
Regardless of your experience, from crypto rookie to seasoned investor, the Bitstamp Learn Center has a wealth of information for all levels of crypto enthusiasts.
You can explore over 100 articles across 7 categories covering a wide range of crypto, blockchain and Web3 topics. Dig in!
We'll be updating our Learn Center with new articles often, so stay tuned.
To help you put your new crypto knowledge into practice, remember we offer 0% trading fee on all coins for your first US$1,000 (or equivalent) in trading volume over the previous 30-day rolling period. We have also updated our pricing to a maker-taker model to give even better liquidity and create an ever more seamless trading experience (see our fee schedule for details).
Bitstamp is licensed to engage in virtual currency business activity by the New York State Department of Financial Services.