Bitstamp launches Bitstamp-as-a-service in the US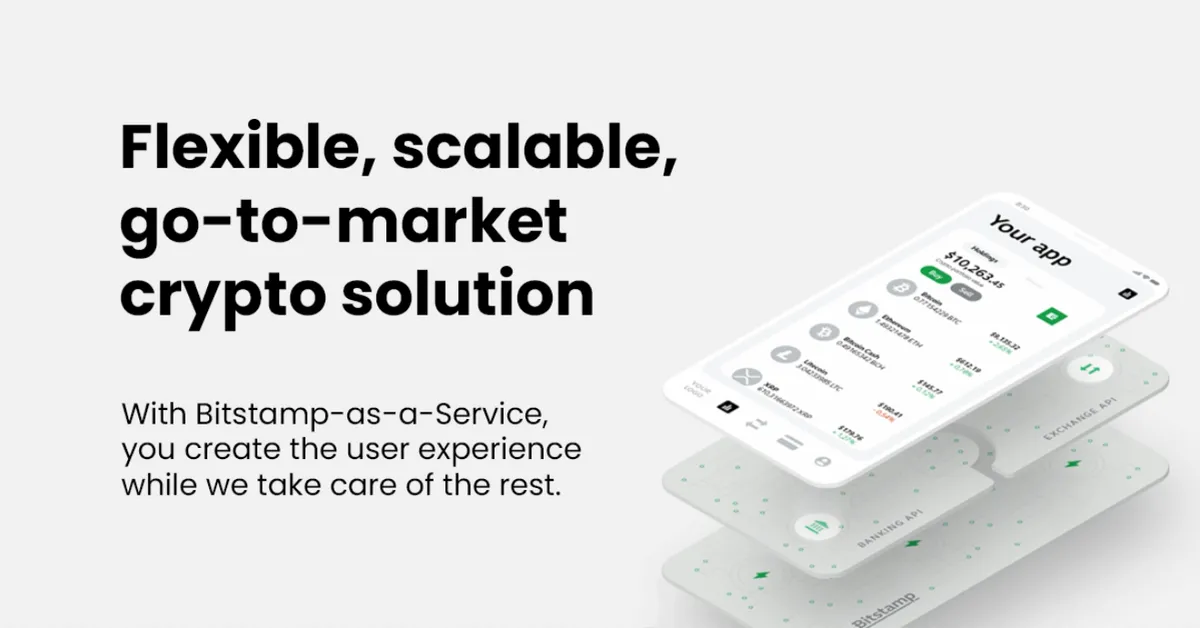 April 7, 2022 - New York, NY - Bitstamp, the world's longest running crypto exchange, announced today its "Bitstamp-as-a-Service," or BSaaS, a fast, cost-effective, and hassle-free way for institutions to enter the rapidly growing crypto market in the U.S. The service will provide fintechs and traditional financial institutions with simple, efficient, and secure turnkey crypto capabilities to better serve their customers.

Already an established service in Europe, Bitstamp has over 5 years of experience in the software as a service business. Bitstamp-as-a-Service is an innovative and simple solution that allows institutions (banks, fintechs, payment platforms, etc.) the ability to onboard their clients into crypto, giving them Bitcoin and digital asset exposure.
Institutional and retail demand for access to crypto is at an all time high in the U.S., and BSaaS responds to the growing demand from financial services companies looking to  maximize their competitiveness and retain clients. With access to Bitstamp's industry-leading availability, regulatory protection, and human-first customer service, BSaaS typically onboards our partner financial institutions in a matter of weeks.
As a complete crypto trading-on-demand solution, Bitstamp-as-a-Service is API led, thus allowing institutions direct connectivity to access its NASDAQ matching engine. With Bitstamp's solution, institutions can "plug and play" Bistamp's operational services to suit their business needs. Specifically, the service provides banking-grade technology, market specific and regulatory compliant AML/KYC in addition to custody services for both hot and cold wallets.
"Partners create and own their user experiences and we take care of everything else—from instant liquidity to order matching and custody requirements," said Bobby Zagotta, CEO of Bitstamp US. "People are demanding access to crypto and we want to provide institutions the support they need to join us in the fastest growing segment of financial services."
****
Additional details:
Key features of Baas include:
A simple to use API connection to our trading venue
Cutting-edge matching engine built by Nasdaq for fast order execution and industry leading availability
Advanced custody solutions from leading institutional service providers as well as digital asset insurance giving the protection expected to consumers
Bank Grade KYC/AMLwith extensive monitoring of all transactions, sanction screening
World-class support with dedicated account managers, widely recognized by our customers and the market as the best in the industry
Simple volume-based pricing with no upfront fees or ongoing maintenance charges