Bitstamp integrates Signet™ by Signature Bank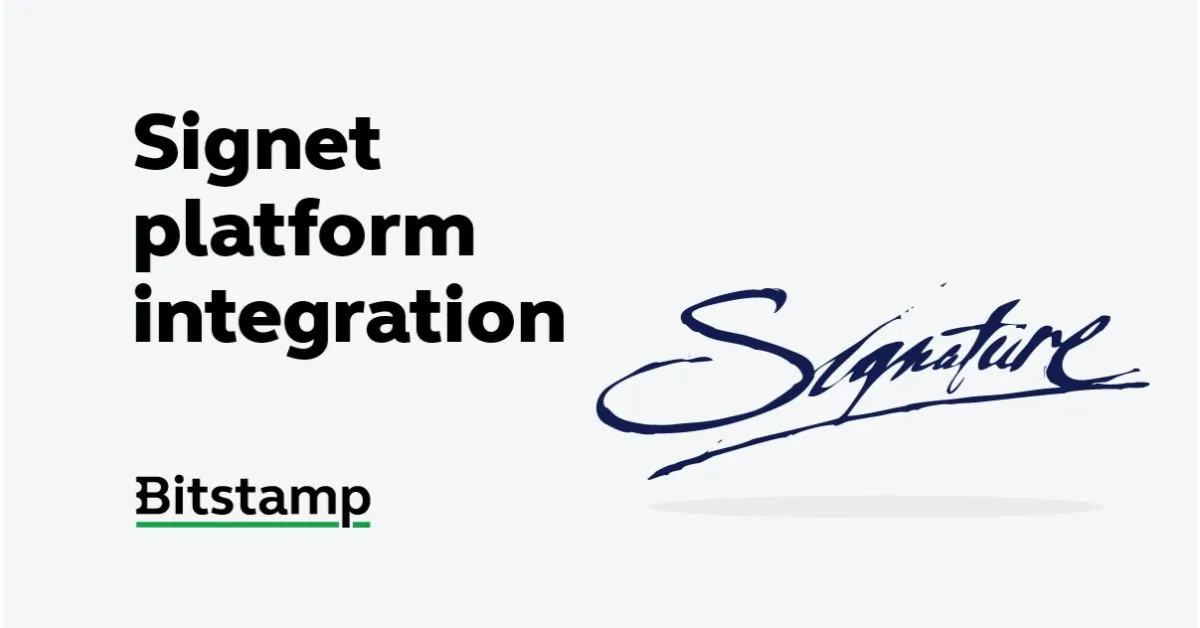 We've expanded the availability of around-the-clock, near-instant transfers to a greater range of our institutional customers by becoming the first cryptocurrency exchange integrated with Signet™, Signature Bank's commercial digital payments platform.

Signature Bank's solution improves the ease with which our institutional customers can move assets to and from Bitstamp, allowing them to transfer USD in real-time 24/7, with clearing and settlement completed within seconds.

Signature Bank is a New York-based full-service commercial bank and the first U.S. financial institution to leverage the power of blockchain technology to improve the way funds are moved. Signet is based on a private implementation of the Ethereum blockchain, which enables institutions to move money within seconds at any time, by settling transactions using Signet tokens.

This is the latest in a line of solutions we have introduced to establish an efficient, secure and highly liquid network for institutions to transfer and trade funds and digital assets. Bitstamp also recently became the first exchange to support transactions with one confirmation on Fireblocks, a platform enabling faster and more secure cryptocurrency transactions for institutions.

Enabling frictionless flow of funds is one of the key areas that can help drive institutional adoption of cryptocurrencies and strengthen the bridge between crypto and traditional finance. By integrating our crypto exchange with Signet, Bitstamp and Signature Bank are furthering this ambitious goal, to the mutual benefit of our customers.