Rally your team and try your skills against Bitstamp's finest in CS:GO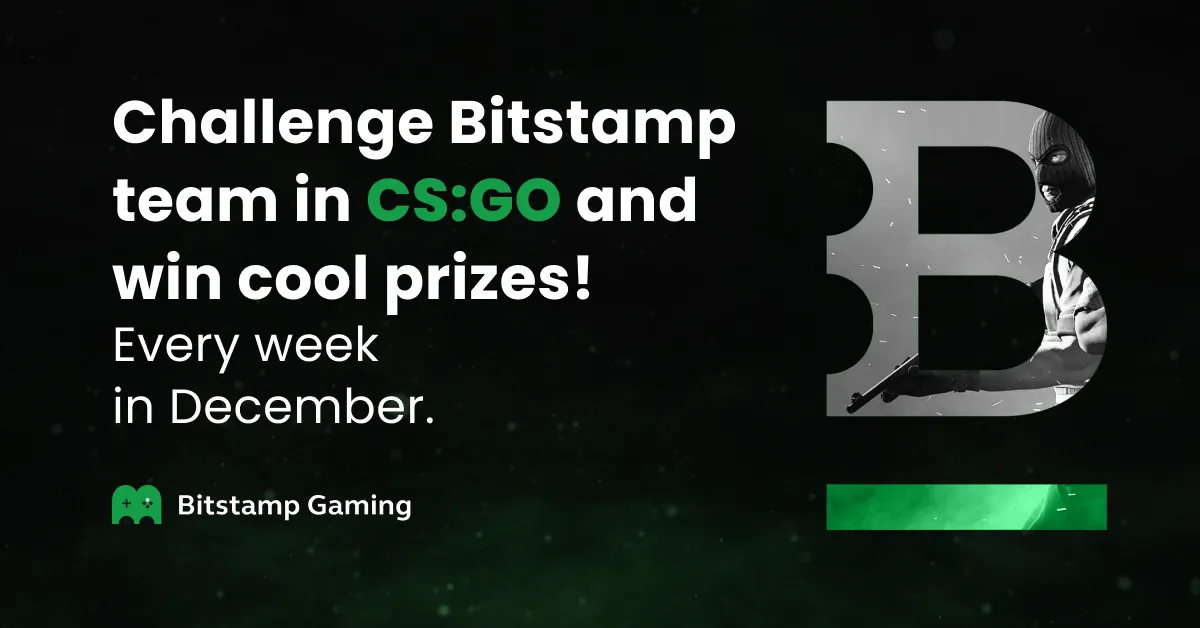 Every Wednesday starting in December, you'll have the chance to kick our butts in Counter-Strike: Global Offensive! It's your team versus Bitstamp's finest. The winning team gets a prize, and the losing team … also gets a prize! Click here for all the info.
Excellent, I've been wanting a piece of Bitstamp for a while now.
Is that so? Meet us in the arena! You can fight us if you're at least 18 years old and have a team of at least 5 players, ideally an extra couple on standby. You don't even need to have a Bitstamp account to play, just make sure each player on the team registers individually.
Great. When do I book the time?
We kick off Bitstamp Gaming on December 8 at 7 PM UTC with The First of Many event. Register here for the first game. All the future fights will go down on Wednesday evenings at the same time.
We're in! What are the prizes?
Trading coupons for the winning team that you can use to cut the fees off your trades on Bitstamp. To redeem it, you'll need a Bitstamp account. If you lose against our team, each player gets a piece of our merchandise!
Hah, lose, yeah right! Can we kick your butts in more games besides CS:GO?
Not yet, but we're working on it. If you have more questions, make sure to read our FAQ.
Awesome! See you on Wednesday. In the middle of my crosshair.
Not if we see you first! Oh, and you can watch the matches on our Twitch channel and win trading coupons by just sitting back and grabbing some popcorn.