Bitstamp expands digital asset offering with Copper.co partnership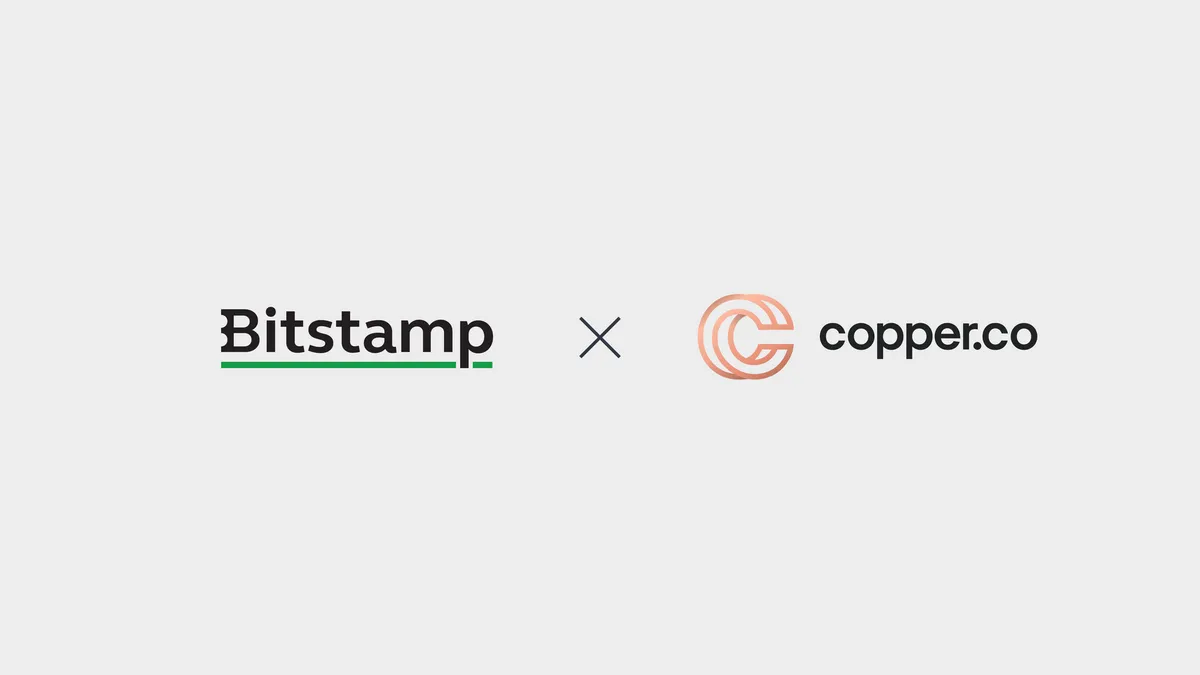 Customer-first exchange announces partnership providing secure custody; allowing customers access to new digital assets
LUXEMBOURG (November 17, 2021) — Bitstamp, the world's longest-running cryptocurrency exchange, today announced Copper.co, the institutional gateway to digital asset investing, as an additional custody provider. Copper's leading crypto custody solution will allow Bitstamp to offer a new set of digital assets to its customers around the world, starting next week with Cardano (ADA), now the world's fourth largest cryptocurrency.

This partnership demonstrates Bitstamp's commitment to global expansion and marks the continued growth of its customer-centric offerings. As demand increases, Bitstamp continues to provide its users access to the ever expanding market.
With multi-award-winning custody, and an Aon brokered crime insurance policy, Copper is a reliable and mature partner to Bitstamp, offering the industry gold-standard in digital asset engagement. Copper's secure custody uses Multi-Party Computation technology. With MPC, key shards are formed simultaneously and in isolation, one shard each is entrusted to the client, their trusted third party, and Copper. These shards allow transactions to be signed online without the risk of private key exposure because there is no longer one private key. This largely eliminates the risk of key exposure in online transactions. Over 400 institutions already custody their cryptoassets with Copper, which supports circa 450 different tokens.

"Partnering with the most trusted providers in the industry allows us to better fulfill our obligation of providing the most reliable products and services," said Julian Sawyer, Global CEO of Bitstamp. "By expanding our custodial services through Copper, we will be able to continue to offer secure access to more digital assets."

"At a time when we are seeing a surge in institutional adoption of digital assets, we're proud to be collaborating with Bitstamp, which is committed to best-in-class service", said Dmitry Tokarev, CEO of Copper. "Our multi-award-winning crypto custody provides secure access to the world's most important digital assets and we are pleased Copper's technology was chosen to broaden the range of digital assets Bitstamp can offer its customers."

This partnership is a continuation of Bitstamp's commitment to expansion. In July,  Bitstamp announced a partnership with Paragon International Insurance Brokers to add an extra layer of security to users' digital assets. In October, the exchange partnered with ZEBEDEE to allow gamers the ability to utilize Bitcoin as part of the gaming ecosystem.

---
About Bitstamp
Bitstamp is the world's original and longest-running cryptocurrency exchange, supporting investors, traders and leading financial institutions since 2011. With a proven track record, cutting-edge market infrastructure and dedication to personal service with a human touch, Bitstamp's secure and reliable trading venue is trusted by over four million customers worldwide. Whether it's through its intuitive web platform and mobile app or industry-leading APIs, Bitstamp is where crypto enters finance. For more information, visit www.bitstamp.net.

About Copper
Founded in 2018 by Dmitry Tokarev, Copper provides a gateway into the crypto asset space for institutional investors by offering custody, prime brokerage, and settlements across 450 digital assets and more than 45 exchanges. It is committed to providing flexible solutions for institutional investors that can adapt to the changing crypto asset space, while enabling far greater transparency and control for asset managers.
Copper's fully integrated products are unique in the crypto asset space. Underpinned by multi-award-winning custody, Copper has built the comprehensive and secure suite of tools and services required to safely acquire, trade, and store cryptocurrencies, including access to margin lending trading facilities and the DeFi space.
---
PRESS CONTACT

Bitstamp
Hannah Noyes
Copper.co
Chanice Smith
+44 (0) 7850 229 457