Bitstamp Earn - Stake Ethereum and let your crypto work for you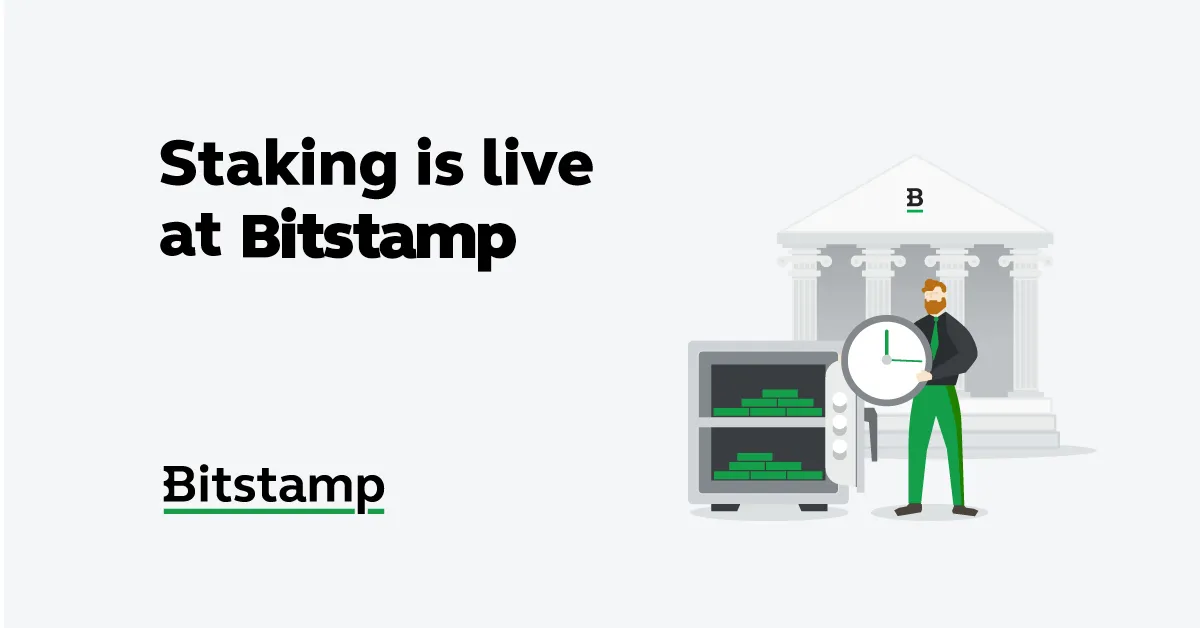 13 July 2021
Ethereum (ETH) staking at Bitstamp is live! Now you can use the assets you already hold in your Bitstamp account to earn up to 6.8% in staking rewards.
Staking allows you to lock some of your ETH on the Ethereum blockchain for a set period of time. We have made the minimum staking amount as low as possible, so you can start with as little as 0.1 ETH. While your ETH is locked and put to good use, you will receive rewards for helping the blockchain approve and validate new blocks. It's a win-win.

But you don't have to worry about all the technical details – we take care of all of that, so you can start earning crypto in just a few simple clicks. We sow, you reap!
To start staking, head over to the Earn section in the top right of your account toolbar. There you can overview any assets you've already staked or stake new assets in Ethereum. Click Start earning and select the amount of ETH you want to lock. Your staked assets will then show up in your portfolio as ETH2.
To learn more about ETH staking at Bitstamp, read our FAQ.
Please note that for the time being, staking is not available to our US customers; however, we're working hard to bring the feature to our US userbase as well.
For more updates, news and hints about ETH staking, follow our Twitter channel.