Welcoming Jean-Baptiste Graftieaux as Bitstamp's Managing Director for Europe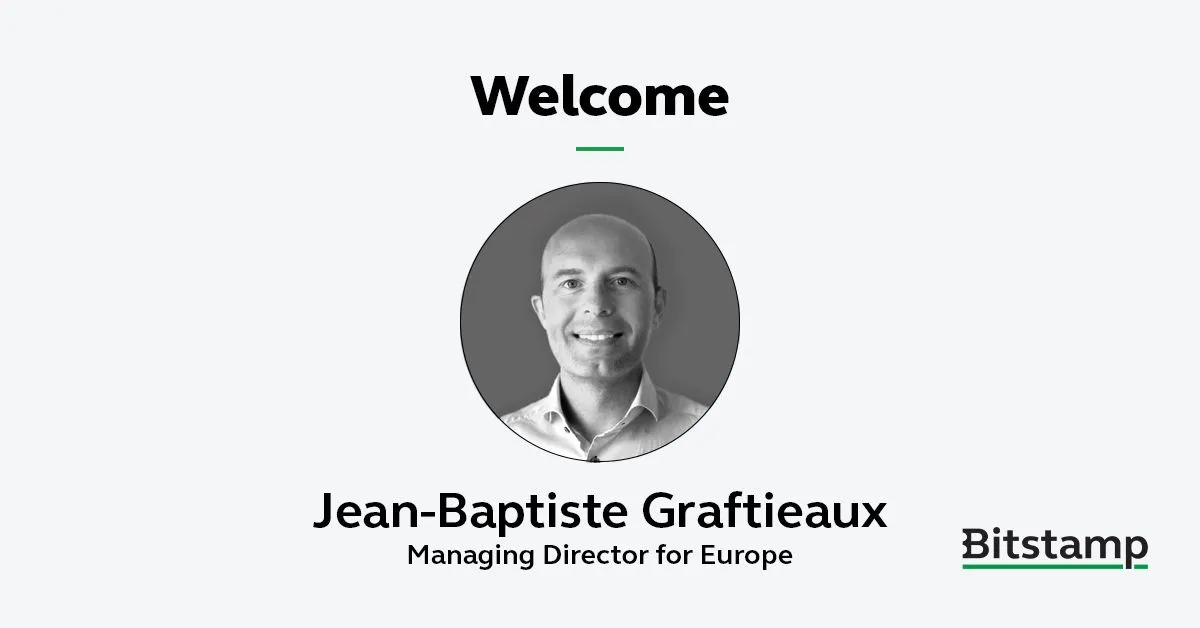 Jean-Baptiste Graftieaux joins Bitstamp as part of our dedication to growth
We're delighted to announce the appointment of Jean-Baptiste Graftieaux as our Managing Director for Europe. His appointment is a key part of our dedication to growth in 2021.
Jean-Baptiste will be responsible for managing Bitstamp's regulatory relationships and leading compliance and legal teams as well as growth and business development in the region. He will lead the European team and will report directly to the CEO, Julian Sawyer.
He was formerly a managing director at eBay, where he led eBay's regulatory business operations for payments in Europe and spent 5 years on the board of directors of several eBay entities. Prior to his leadership role at eBay, Graftieaux had an executive role at PayPal from 2009-2014 before joining Bitstamp from 2014-2016, where he was responsible for obtaining regulatory licenses for Bitstamp's European business.
Speaking about his new role, Jean-Baptiste Graftieaux said, "With the crypto industry growing exponentially, I look forward to returning to Bitstamp with my years of fintech and payment experience to support Bitstamp's mission."
"We are seeing substantially increased demand across our business from both institutional and retail clients. Compared to last year, our inflow of new clients has increased by over 130% and activity from existing clients has had a massive uptick, with total trading volume rising by almost 600%," said Julian Sawyer, CEO of Bitstamp. "As such, we are investing in Europe, our base, and hiring leaders like Jean-Baptiste to ensure Bitstamp stays the most reliable and trustworthy exchange as we scale to the next level."
Bitstamp is growing fast. To join Jean-Baptiste and the rest of our team across Europe, US and Asia, visit our careers page.