Bitstamp and CoinRoutes: A Partnership Shaping the Future of Crypto Trading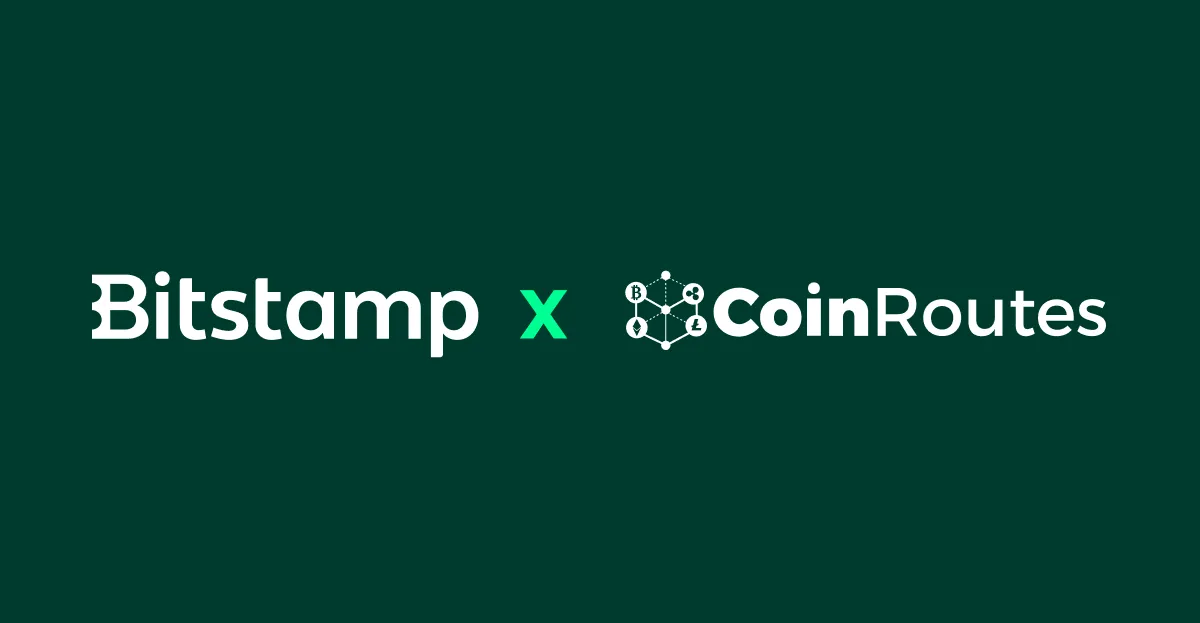 In the dynamic and ever changing world of crypto trading, having a comprehensive view of the market is not just an advantage—it's a necessity. That's why at Bitstamp, we're committed to providing our clients with the most advanced tools and partnerships to help them succeed. Our recent collaboration with CoinRoutes, a trailblazer in algorithmic trading, is a testament to this commitment. This partnership brings an innovative technology—smart order routing—directly to you, our clients.
What is Smart Order Routing?
Smart order routing is a game-changer for crypto traders. It's a technology that CoinRoutes has been perfecting since 2017 that helps you get the best price on your trades. How does it work? It offers you a comprehensive view of market liquidity, so you can pinpoint the best prices across the market. Think of smart order routing as having a bird's eye view of the whole market, and it's now available to you through our partnership with CoinRoutes.
Unlocking New Opportunities
This partnership opens up a world of new opportunities for our users and clients. CoinRoutes' innovative technology provides a comprehensive view of market liquidity across multiple exchanges and liquidity providers. You can see where the best prices are and execute your trades accordingly.
If you're on the hunt for more liquidity, you can now tap into Bitstamp's resources through CoinRoutes. As previously stated, this integration allows you to access a wider range of liquidity providers, giving you the flexibility to choose the best trading venue based on price, volume, and other factors.
For those CoinRoutes clients who haven't yet explored what Bitstamp has to offer, this partnership might just be the nudge you need. Bitstamp offers a secure, reliable platform for trading a wide range of cryptocurrencies, with features designed to meet the needs of both novice and experienced traders.
What's Next?
The Bitstamp and CoinRoutes integration is up and running, and users are already trading using this new feature. We're stoked about this partnership and can't wait to see how it benefits our clients and the wider crypto community. We're committed to keeping you in the loop as we continue to innovate and form strategic partnerships. So, watch our blog for more updates and exciting news in the future!