BANK HOLIDAY: USD payment processing closed on October 12, 2020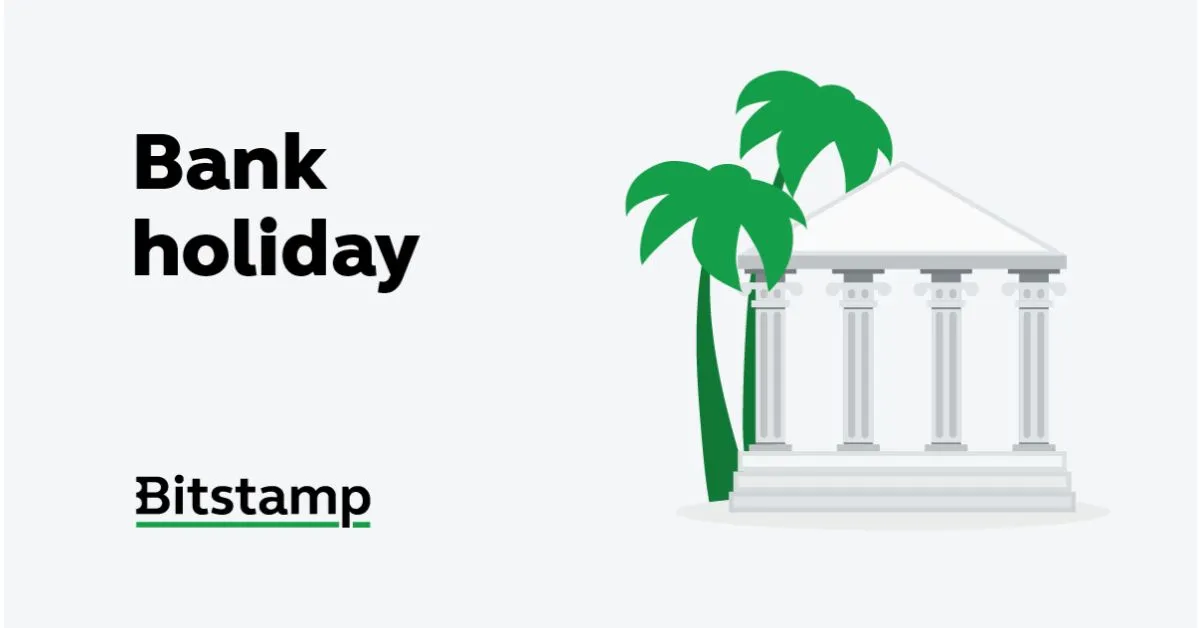 Due to the upcoming federal US holiday on Monday, October 12, 2020, Bitstamp's USD bank payment clearing system will be closed.

All USD deposits and withdrawals will be processed on the next working day – Tuesday, October 13, 2020.

Transfers in all other supported currencies will not be affected.

If there's anything we can help you with, please contact us at support@bitstamp.net.