BANK HOLIDAY: 5 JULY 2021 – USD PAYMENTS PAUSED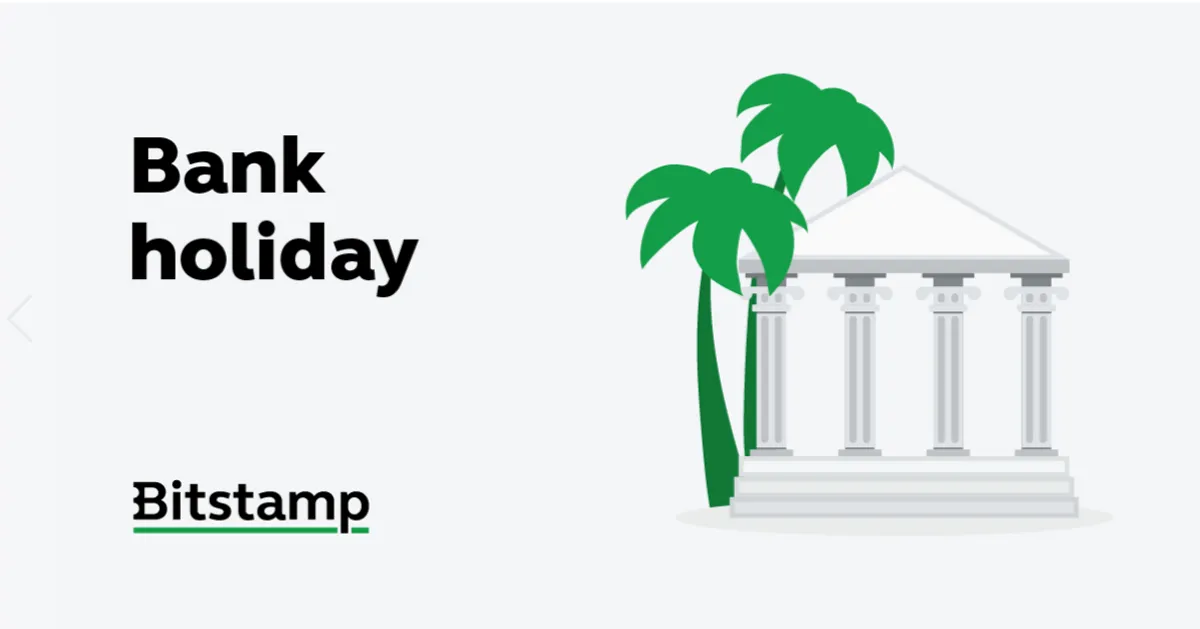 Due to the upcoming Independence Day on Sunday, 4 July 2021, and public holiday on Monday, 5 July, 2021, all Bitstamp's USD incoming and outgoing payments will be paused on Monday, 5 July 2021.
‌‌
USD payments will be resumed the next working day – Tuesday, 6 July 2021.
‌
EUR and GBP deposits and withdrawals will be processed without interruptions.
For any help please contact us at support@bitstamp.net.