ADA, the token behind Cardano, is making its appearance on Bitstamp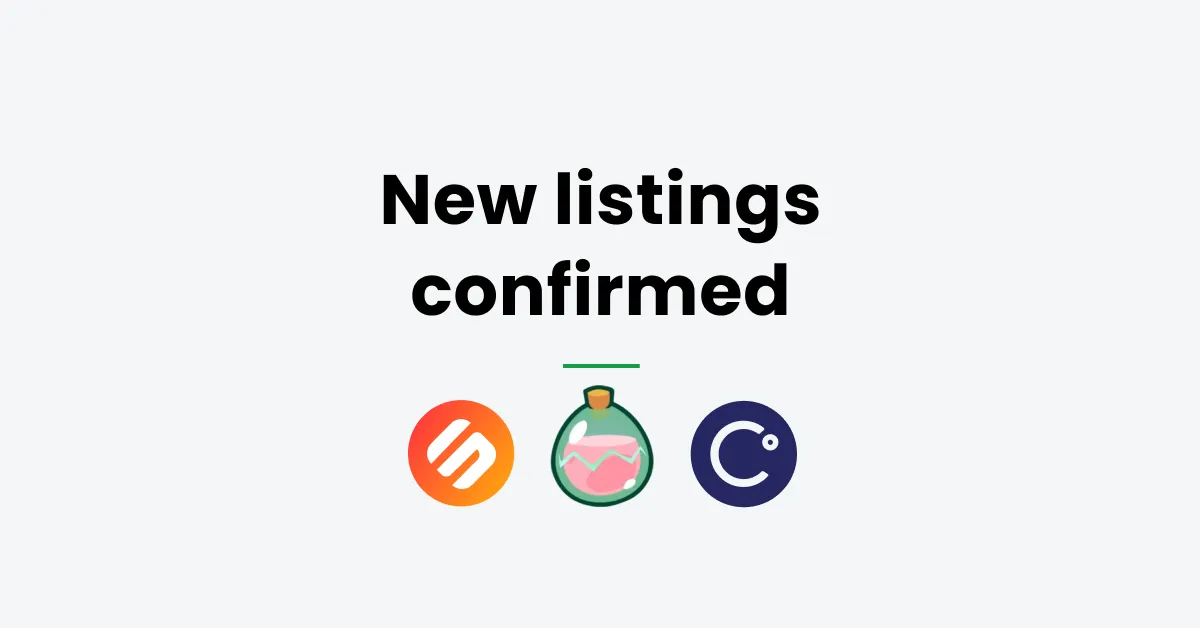 Cardano is presented as a third-generation blockchain, following Bitcoin and Ethereum as the first and second generations. The project was designed as a secure and more efficient alternative to decentralized application platforms, such as Ethereum. In essence, it aims to compete with the well-established blockchains, with a few tricks up its sleeve.
So, what's the project all about?
Cardano is a platform that offers tools and tech to innovators and visionaries to help them, as Cardano themselves say, to "redistribute power from unaccountable structures to the margins to individuals". The open-source project aims high - to create a society that is more secure, transparent, and fair. It's designed as the basis on which positive global change can be initiated.
All fine and dandy, but that's rather vague. I want concrete stuff.
Ask and you shall receive. Cardano was founded way back in 2017, and its name is a homage to the 16th century Italian polymath Gerolamo Cardano.
Cardano is a blockchain platform that aims to be a decentralised application (DApp) development platform with multi-asset ledger and verifiable smart contracts. It's the first blockchain platform to be built on the basis of peer-reviewed research. The founders claim it's secure enough to protect the data of billions, scalable enough to accommodate global systems, and robust enough to support foundational change.
Give me more!
Sure. It's a blockchain platform built on the Ouroboros, the proof-of-stake consensus protocol, and developed using the Haskell programming language that enables Cardano to pursue evidence-based development. This supposedly achieves unparalleled security and stability. The result of tech, that's underpinned by extensive research and scientific approaches to find the best possible solution that's completely scalable, is a blockchain platform that's utterly impressive in its capability and performance, and which is truly able to support global applications, systems, and real-life business use cases.
That was quite a mouthful, thanks. What about their token?
Ah, yes, ADA. The native ADA token found its name in the 19th century mathematician Ada Lovelace, who's widely regarded as the first computer programmer. By the way, she was also Lord Byron's daughter. The poet, indeed.
The ADA token is designed to ensure that owners can participate in the operation of the Cardano network. Because of this, those who hold ADA have the right to vote on any proposed changes to the software. Democracy at its finest. Every Ada holder thus also holds a stake in the Cardano network.
Awesome, thanks for the info. My eyes are starting to hurt, so I'm heading off.
Uh, ok. Glad we could help with your decision-making process on whether to buy ADA or not!
Make sure to check the listing schedule below.
---
Please note that for the time being, ADA will not be available to our US and Singapore customers.
---
Listing schedule
1. Transfer-only mode: Deposits and withdrawals open but trading is not enabled yet.
Tuesday, November 23
2. Post-only mode: You will be able to place and cancel limit orders, but they will not be matched. Therefore, no orders will actually be completed during this stage.
Wednesday, November 24 at approx. 11:00 AM UTC
3. Limit-only mode: Order matching will start and trades will be executed normally. However, only limit orders will be available.
Wednesday, November 24 at approx. 3:00 PM UTC
4. Full trading: Once the order books gather sufficient liquidity, we will enable all order types and card purchases for the new trading pairs as well.
Follow us on Twitter for real-time updates on the rollout of the new trading pairs.
---
Here's a full list of new trading pairs to be added at Bitstamp:
ADA / BTC
ADA / EUR
ADA / USD
---
Log in to your Bitstamp account to start trading, and get the Bitstamp mobile app to trade all of our cryptocurrencies on the go!